To produce and deliver high quality sustainable housing solution to Africa, with added value to our customers with minimum usage of non renewable natural resources.
We are aiming to deliver housing solution to the African market with German technology and quality incorporated in every aspect of modern living to provide our customers with modern, eco-friendly, sustainable living houses at an affordable cost.
The volks.house vision
German building technology, produced in Tanzania, for Africa
Volks.house is a construction company that specializes in prefab/modular houses (Timber based prefab houses). The company is located in Fumba, Zanzibar. Volks.house has invested in building the first prefab house factory and assembly line where the raw materials are crafted and assembled to modules which are then assembled at the building site.
The current assembly line is able to produce up to 1 house (70 sqm) in a single week, while production time is to be shortened as we extend our factory with two phases to increase production capacity and efficiency. Volks.house has hired over 70 skilled and trained local craftsmen and engineers who are trained and supervised by experienced German engineers who have been in the prefab houses business for over 20 years. Our prefab houses have been detailed engineered to be able to withstand the tropical environment of East Africa, our products are designed to be fire resistant, water/moisture resistant, sound insulated and have a feature and natural air circulation to reduce energy consumption. Our target is to produce quality, modern, sustainable and eco-friendly houses that are affordable, by using high quality products imported from Europe, Asia and local materials to build our houses.
The company has successfully earned a tender to build prefab houses in Fumba Town Development (a real estate project by CPS), we are currently contracted to build 200 prefab houses for the project's first phase, as a significant increase of demand for Prefab houses has increased in the project we are expecting to have much more houses to build in the upcoming phase of the project. Volks.houses has also ventured in doing projects for private hotels, as we were commissioned to build hotel bungalows and shops in Paje Zanzibar.
As we have seen the vast growth of our company and with the increasing number of satisfied customers we have an increasing demand for our modern affordable and eco-friendly prefab houses. Our company is investing in both local craftsmen and contracting foreign expertise who specialise in large project constructions and efficient management to be able to adhere to different demands and inquiries of our customers, as with introduction of our first housing units in Zanzibar a high interest and demand from Real Estate developers who are looking into investing in sustainable and eco friendly housing unit at an affordable cost.
Let's invest in sustainable housing and greener future for our earthly inheritors.
Volks.house
read more
Meet our team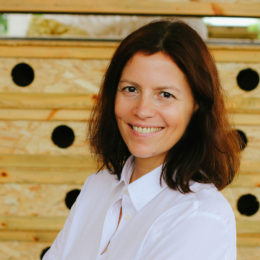 Saskia Just
Managing Director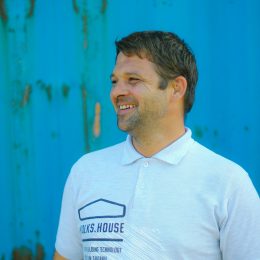 Thomas Just
Chief Product Officer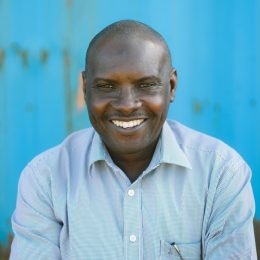 Kassim Salim
Procurement Officer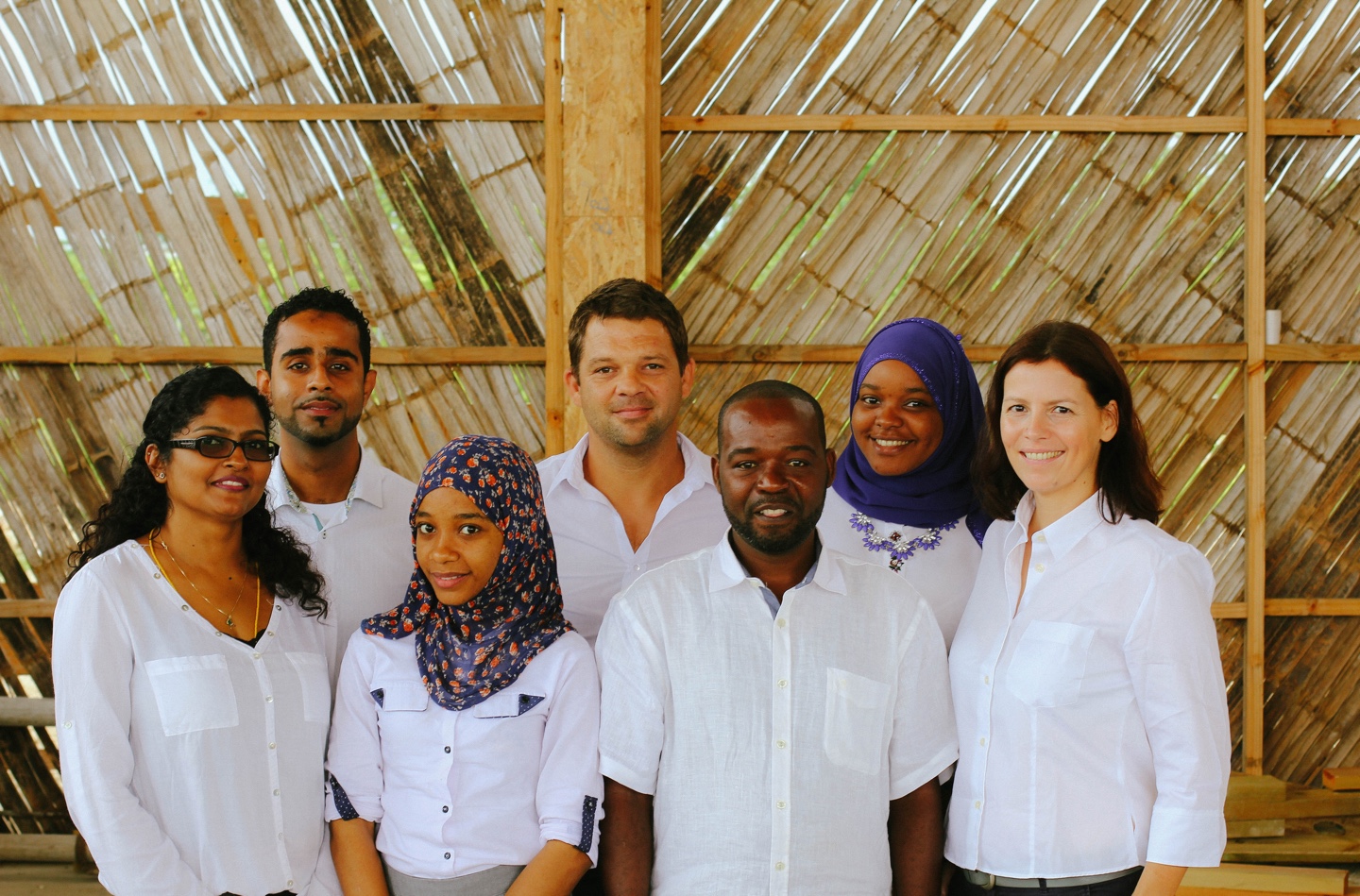 f-l.
Reynita, Akif, Maryam, Thomas, Kheir, Dalila, Saskia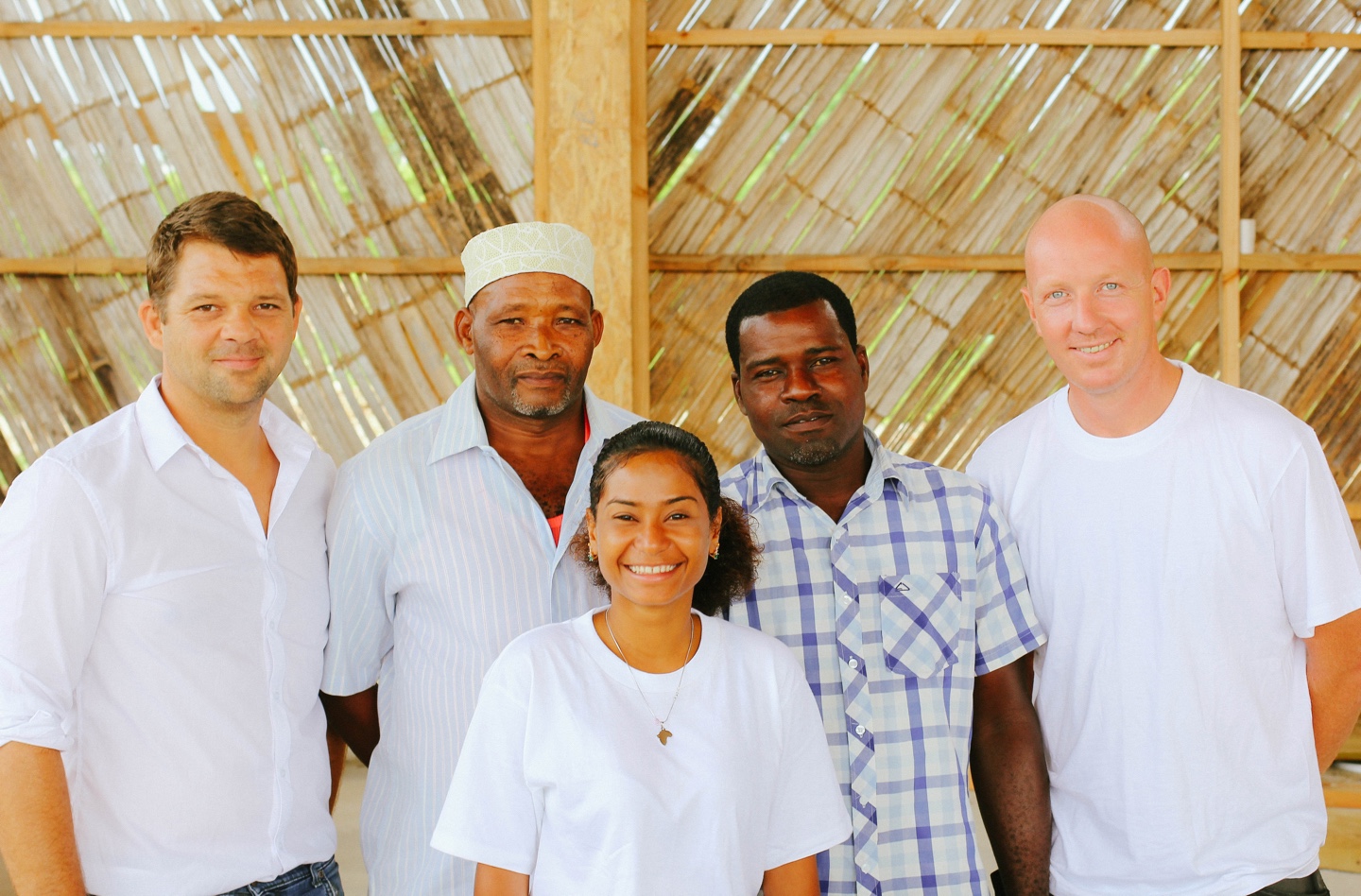 f-l.
Thomas, Ali, Raya, Omar, Jonathon